I'm having trouble upgrading Pico CMS.
The error messgaes is "symlinks not allowed".
The images show my Data Directory.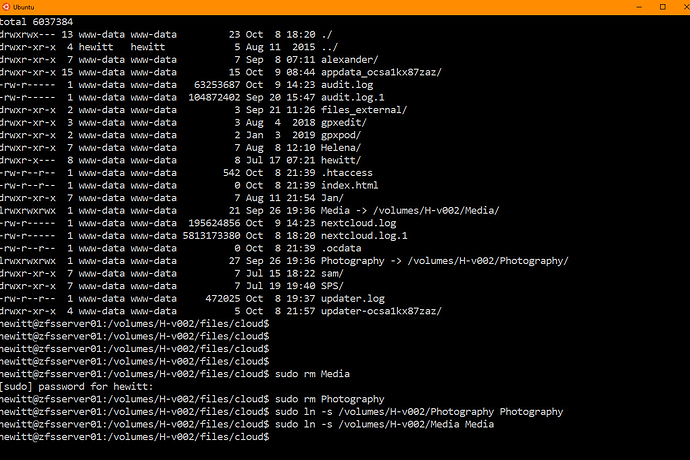 If I remove the two soft links, run the upgrade it works.
Then of course put back the two softlinks.
I'm running Nextcloud on Ubuntu 20.04
(I also had the problem on 19.10)
Nextcloud version: 20, upgrading from 20 RC 2, though I've also had the problem with other versions.
Current (i.e., upgraded) version of Pico CMS 1.0.10
Can this be fixed or is there an alternative workaround?
Best wishes
Terry