Running NC 15.0.4
Ubuntu 18.04.2
Nginx 1.10.3
PHP 7.2.17
In Version section on NC's Administration Overview screen version 15.0.7 shows as available with all apps having an update for that version. However, when I click on Open Updater button NC wants to upgrade me to 16.0.0 and I don't know if all apps will be supported.
Is this happening to others? Is updating within stable version (to 15.0.7) only available manually?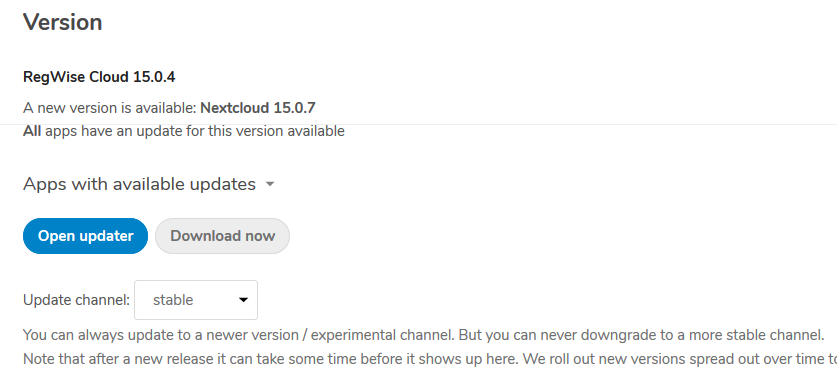 Seems like most users will want to update only when apps in use are supported. But there is no apparent means to request update within current stable version without jumping to next major version. Am I missing a setting somewhere?