Hi guys,
I suddenly get the following message when accessing the WEB UI: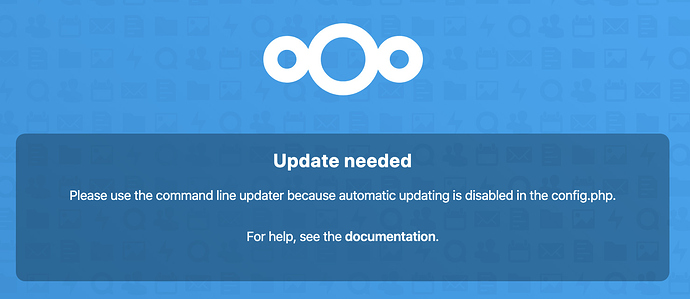 I used the update script in /var/scripts and also tried it manually via sudo -u www-data php updater/updater.phar without any success as I am on the latest version!
I use the latest stable Hansson appliance.
Do you have any ideas WHY this is suddenly coming up and HOW to solve it?