Hi,
I've a short question
.
I'm using nextcloudpi on a raspberry pi 4 with docker.
Versions are:
NC version is 20.0.4
NC webpanel version is 1.34.7
When I'm looking in my NC under "Settings" -> "Overview" I can see that there's a update available for 20.0.6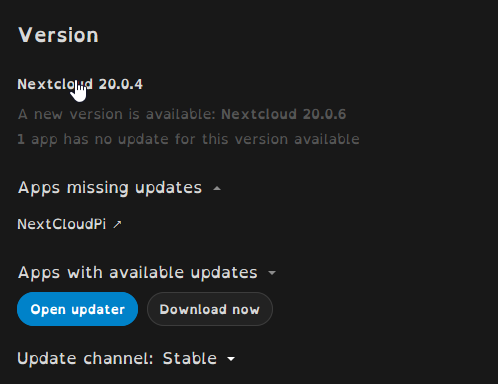 But when I try to updated via the web panel it says there's nothing to update:

Is this correct or doing I something wrong?
When I try to update directly over the NC I get the following: