Originally published at: Upcoming Events! - Nextcloud


Whether you're in Germany, Spain or France this month or the following, we will be at an event nearest you!
Nextcloud is attending the following events where you can find us at our booth!
it-sa Nuremberg, Germany
it-sa Expo & Congress is Europe's leading trade fair for IT security and one of the most important platforms for solutions around the topics cloud and mobile security, data and network security, securing critical infrastructures and industry 4.0 worldwide.
When: October 25-27
Where: Exhibition Centre Nuremberg Booth 6-207 (Hall 6)
Tickets: Buy HERE! (Starting at 55 Euros)
Reach out to: Click on any of our team members below to schedule a session 📆
Cloud Expo Europe Madrid, Spain
Cloud Expo Europe is Spain's leading tech showcase with approximately 8,000 professional visitors, 250 exhibitors and 250 keynote speakers to address trending topics. There's even a closing party with free drinks and catering. Come to learn more about Nextcloud and make memories!
Open Source Experience Paris, France
OSXP or Open Source Experience is a 2-day event with 80 exhibitors, 4,500 attendees, 150 conferences and 200 speakers. It's a great meeting place for the entire open source software industry! Learn about technological advances and innovations in open source, expand your business opportunities and transform your company in France and Europe.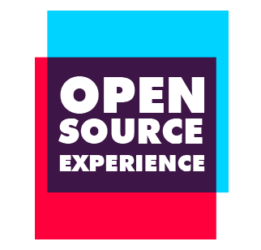 When: November 8 & 9
Where: Palais des Congrès Booth G05
Tickets: Register HERE!
Reach out to: Maxime Le Héricy, Sales Engineer
Events at Nextcloud
Check out our events page to learn more about webinars, live events and events we participate in around the world.