Well, as it happened in the past and for all the times, the built - in updater does not work properly at all!
Enclosed you'll find the screen shots of the 2 steps for the built in updater!
At least the spelling error from version 12 has been fixed!
This is "a small step for a man, but NO Step for (NextCloud) mankind!
best regards an happy updating!
Hitam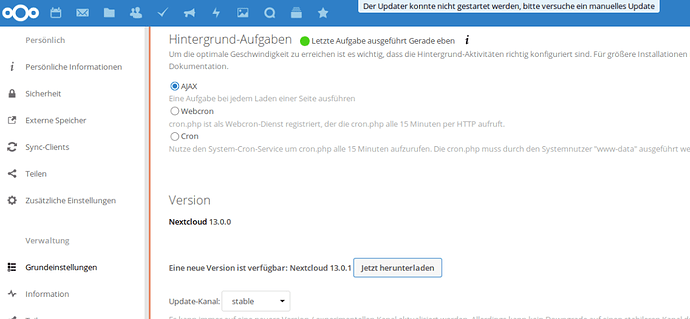 PS. This is a clean, fresh - manual - install of NC13 - as described in another thread!