Hi,
When NextCloud v18 came out, I found that it would not should up on the NextCloud settings page listing the update options.
I could upgrade to the latest v17.0.x release from the NextCloud settings page but that was it.
I waited and checked the settings page at various points in time as first I thought it may just be that v18 wasn't available in the updater yet but still the same result.
I kept on doing updates from v17.0.x release I had installed to to the newest v17.0.x release the page listed but the page still never showed any newer version to upgrade to then that.
This continued to happen even when v19 came out, v20 came out and now v21 has come out.
I just checked the settings page today and it let me know that my v17.0.8 version could be updated to v17.0.10 as shown here:

I then updated to v17.0.10 and opened the settings page and saw this: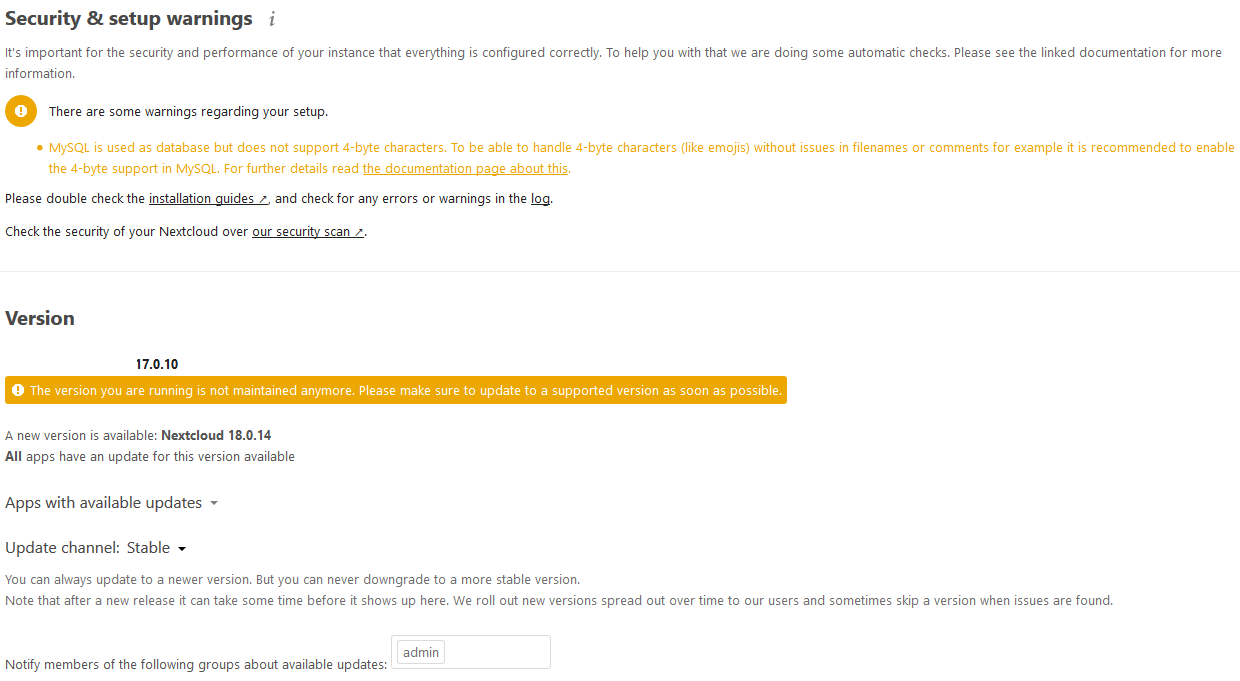 This time, it did show an update for a version newer then v17.0.10 but the "Open Updater" button is missing so I'm unable to update to the newer version.
I did try changing the update channel a while ago but that also led to a settings page without an "Open Updater" button.
I noticed that the page shows under warnings "MySQL is used as database but does not support 4-byte characters." but I wouldn't think that would be the problem as nothing on the settings page says it's required for the new version that 8-byte character support is enabled.
Justin