Hi, I'm trying to install Nextcloud on my hosted server (ipage.com) and I have a problem.
After I've entered the user/password and the MySQL database informations, I receive this message.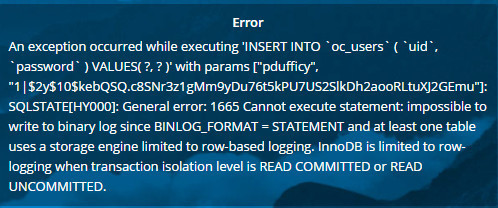 I've contacted my hosting provider and they won't change the "binlog_format" to "MIXED".
Is there another way to make this work?
Thanks