Hello!
A week ago I setup nextcloud on my unRaid server. I am now self-hosting nextcloud. It's working great except I can't seem to add my personal email to the mail app within nextcloud.
I am clicking on 'Manuel setup' and typing in all the correct mail settings. It seems like it's adding it but never loads anything. It's just stuck loading infinitely. I've tried searching on google for a solution but have come up short with a fix.
Let me know if I need to post logs (not sure how to do that) or do whatever to help give enough info to make solving this easier.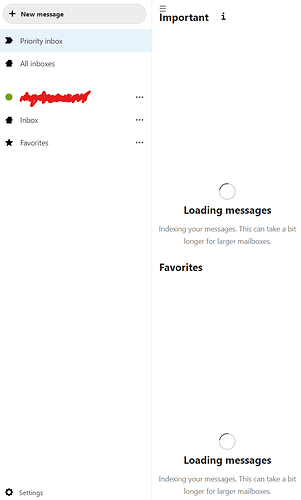 The email I am trying to add is very new so it should not take long to add it.
There are only like 10 emails in it.
Thanks so much for the help! I really want to add my email to nextcloud