I'm on a shared hosting (OVH) and until the update, NC was functioning well.
The update process from 23 > 26 (in several steps) went fine but now the interface is broken.
I can navigate but I can't scroll. Everything is white with black text. I can't copy text also. I'm a bit lost and I really need to make it work again as my colleague rely on it to work.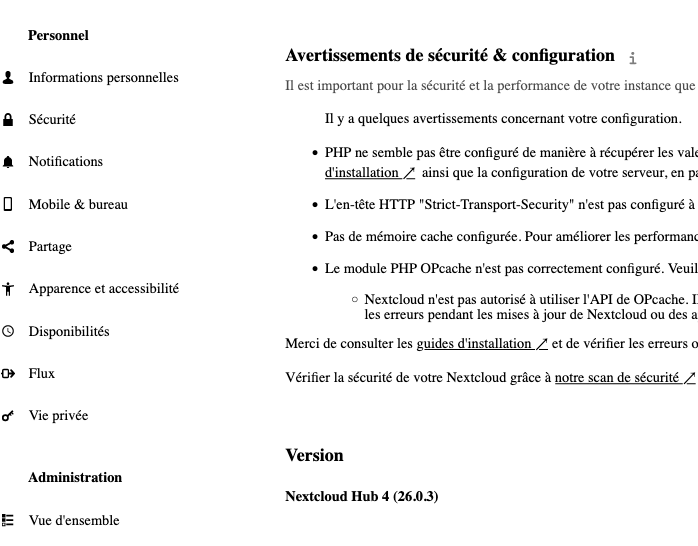 Php is set to 8.1
The desktop clients synchronizes but some of my colleagues only use the web interface and right ow they can't realy work anymore.
I can access occ with the terminal but what should I do now?
Thanks for your help
Guillaume