Hello everyone,
I've seen plenty of topic about auto update issues but no one with the files that concern my issue.
Here is the error: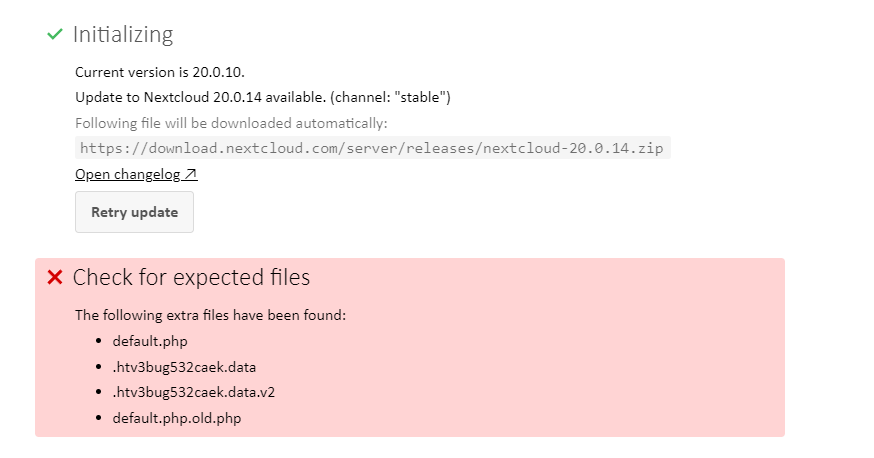 I wanted to perform an upgrade because I've faced an issue during the installation of an App so I was thinking that it could have a link.
The App was Workspace and here is the error message.

Thank you a lot for your help <3