Hi guys!
Please help me understand, is this tasks view in Calendar with weeks view as it should look like? They look the same in the day view - just a line with calendar's color, nothing else.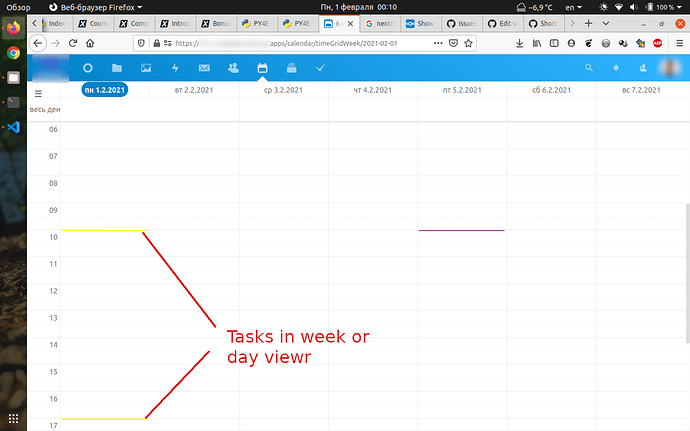 Or the tasks should look the same is in the month view - see below:
In this view tasks have a bit additional information like endtime + names.
So, is it a bug with week view?