I'm running Nextcloud in Docker with a swag reverse proxy on an unraid server and the performance has seriously degraded over the past few weeks. I've run some diagnostics using https://www.webpagetest.org and it's showing 45s wait on oc.js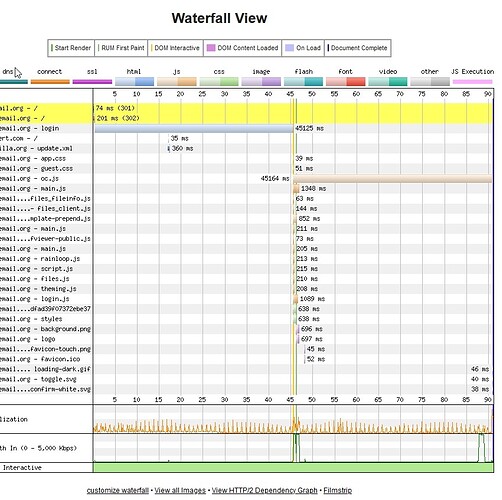 Nextcloud's own Security & setup warnings section shows no errors and I'm running 20.0.4.
Not sure if this is a reverse proxy issue or a nextcloud issue - any guidance grateful received. Thank you.