I just update my nextcloud v 10 to 10.0.2, but when its come to Keep maintenance mode active?, I click "No" but it come like screen below. can't continue to next update step.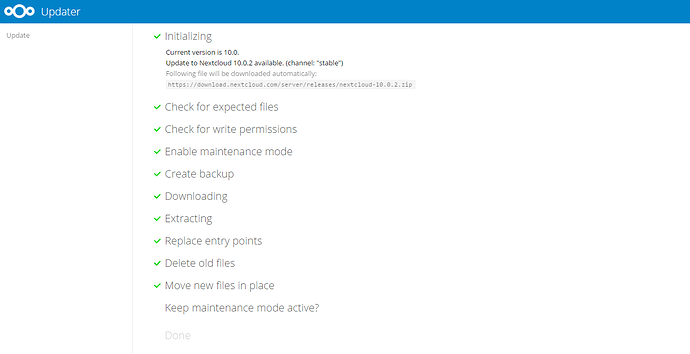 I can't click "done".
now when I come to cloud home page. it on maintenance page. What should I do now?
Thank you