Hi guys,
I want to update my server from the 15.0.5 to 15.0.7 but I have a problem when the system creates backup.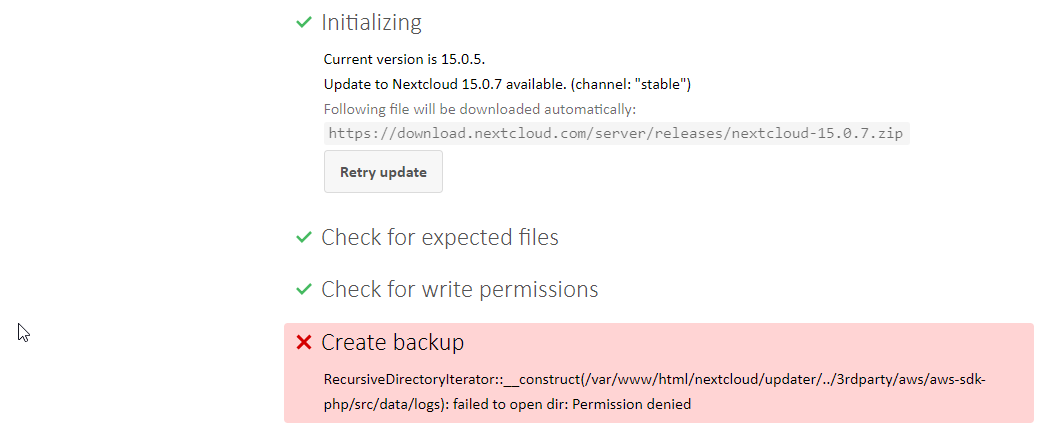 My Nextcloud server is running on Centos and httpd server.
Does somebody have the solution the solve my problem ?
Thank you very much for your answer !