I have a single folder that I can't move or delete in the web UI. It's a single folder with two tarball files. I even tried just rm -rf the directory though the shell, but it remained in the Nextcloud web UI (though I of course couldn't view/download the files anymore, since they'd been deleted "in reality"). I copied them back through shell, and changed permissions to reflect other folders and files, but I don't even get the "delete" option, and if I try to move, I get an error (Could not move "problem folder").
If I try that one folder, there's no "delete" option:

If I try any other folder, there is: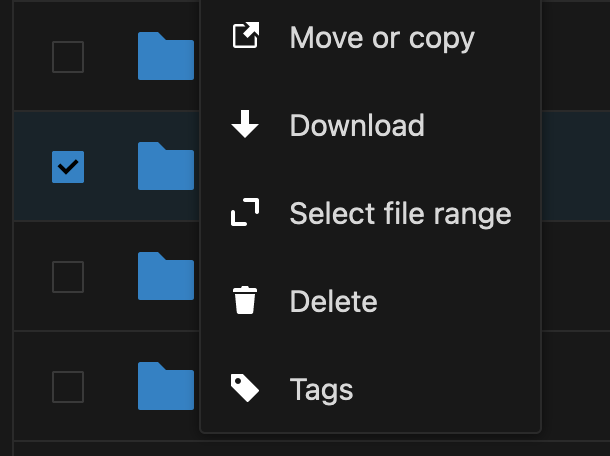 I've also tried moving it in the Nextcloud folder in Finder on macOS, but this doesn't help either.
The ownership/permissions of the "problem folder" (top) is the same as the next two (that work fine). The last four lines are some files:

And the ownership/permissions of files with the "problem folder" .


I really don't see what wrong here?
Any idea how I can delete and/or move this folder? Can you for instance "trick" Nextcloud e.g. by manually editing the mariadb database, and then manually deleting it? If so, how?
---
Nextcloud v 22.2.0
Installed in FreeBSD jail