Dear members,
recently my nextcloudpi does no more connect to my windows and iphone clients.
When I try to reach it via browser with:
https://nextcloudpi.local/
The following error message comes up:
Internal Server Error
The server encountered an internal error and was unable to complete your request.
Please contact the server administrator if this error reappears multiple times, please include the technical details below in your report.
More details can be found in the server log.

nc-info provided the following data. It is suspicious that "HBP service" is down. After a reboot it was the same.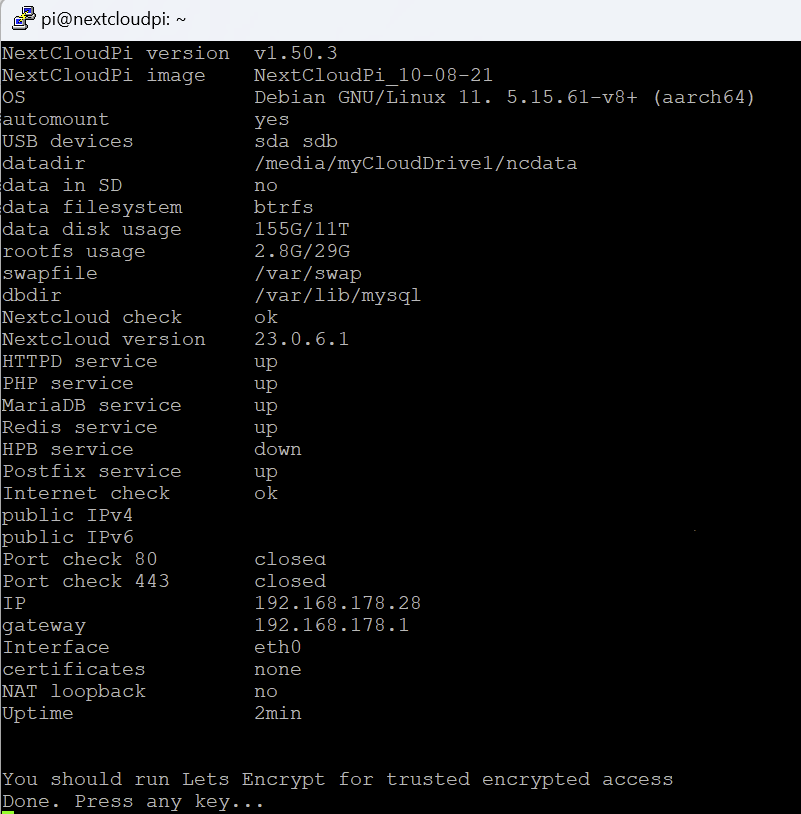 I did not change anything before.
Any advise to solve the issue is very appreciated.
Kind regards,
Robert