Hi!
When I create the new folder which name begins with russian word and them share it, such folder displays for other users without first word.
For example, If I create folder with name "Папка уровень 1" ("Folder level 1"), users see it as "уровень 1" ("level 1). For files same effect.
Same time, all subfolders with russian names displayed correctly.
For Folder creator all names showes correctly.
What I see as owner (creator) of new folders:

And this is what users see which I give access: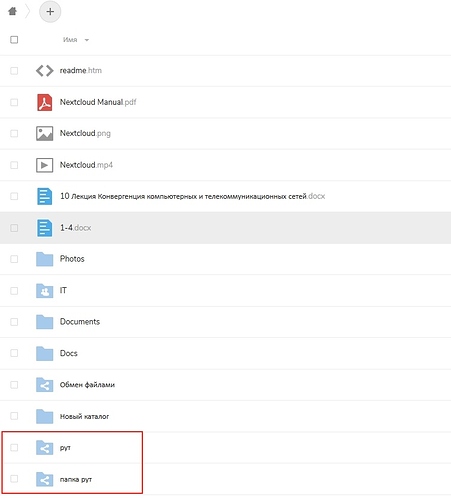 Thanks.