Hi everyone !
Our server hosts 21.0.1 version of Nextcloud.
Since several weeks email notifications don't work anymore when a file is uploaded in a shared folder.
Here is an example of my activity parameters :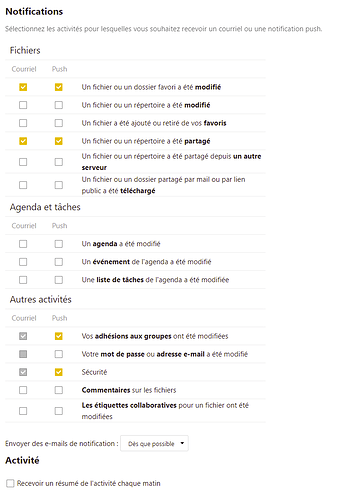 Email notifications worked well some weeks ago, what do I have to check to solve this problem ?
Some fatal errors appear in logs but I don't know if it can be the source of my problem :

Here is my root crontab :
*/2 * * * * sudo -u www-data php -f /var/www/html/cloud.xxxxx.com/cron.php