Hi, I'm using NC 21.0.2.
Created a ftp account on my server which is accessible with FileZilla. No problems.
I tried to add the ftp account with the same credentials in the external storage section. Only get the red "!". No connection possible.
Perhaps limitations of password length in the menu of the external storage part? Password is 100 digits
What do I have to enter? This is my FileZilla setting.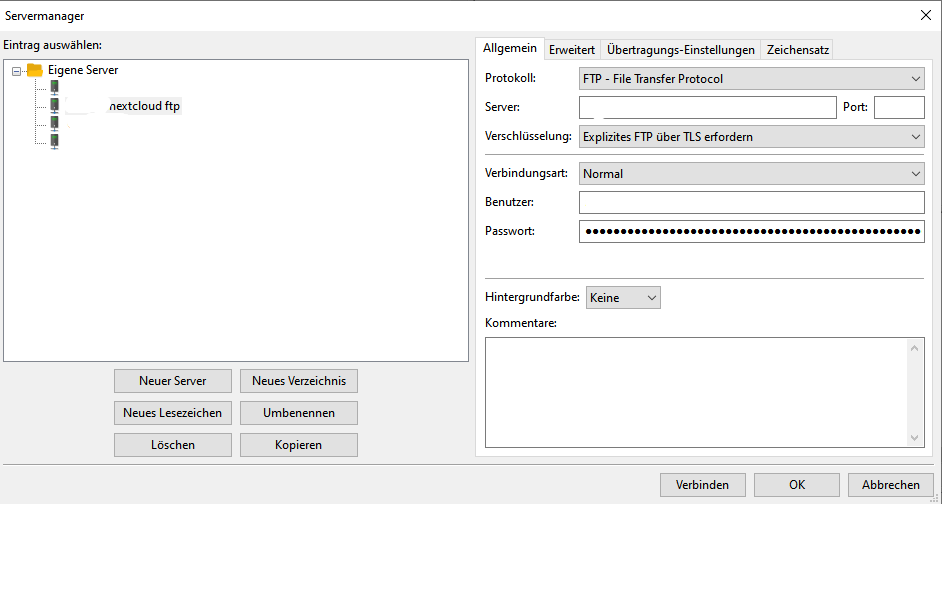 Thanks