Hello,
At my NC the HPB Service is down.
I have try a reboot, update and install the latest NC 27.xx with nc-init.
Now I get a message when I try to do a nc-update.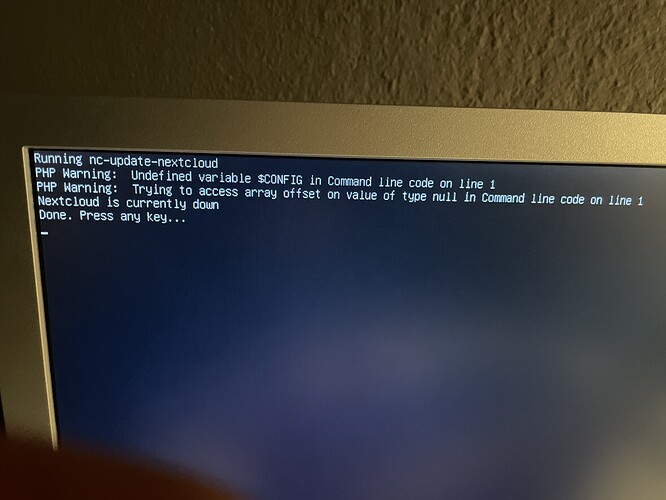 Have anyone a idea ?
Where I found this config?
What I have to look ?
Have I reinstall php ?
Regards