Hello, everybody,
I am new in the forum - Hello everyone!
What are the possibilities to stream video files from Raspberry to Kodi?
I tried it via WebDav, but Kodi cannot connect.
Error: Could not retrieve directiory information.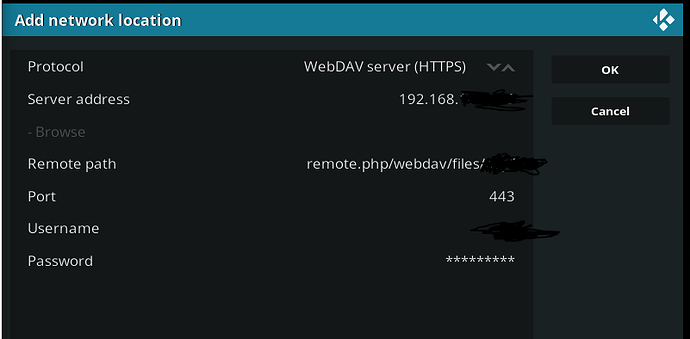 !
Nextcloud runs on a Raspberry Pi 4 with the NextcloudPi image without errors as far as I can tell. The database etc. is on an external hard disk.
I only have the Nextcloud running in my home network, if I want to access it from outside I do it via VPN (PiZeroW). Otherwise I still have a PiHole running.
I would be very grateful for help and tips, because I just can't get any further.