Hello everyone!
When starting nextcloud Talk i never got any notification above (when you slide down from the top)
I don't understand what is wrong with the app… but at each re-installing this message is shown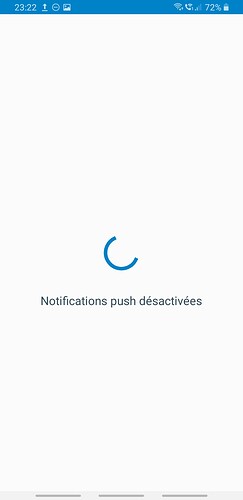 Push notification deactivated
I can't be called because there is no ringtone too… i tried with many phones all are not sending system notification.
I have to open the app to see if i had a call or not.
Most of video game app can send notification once a day but not nextcloud talk?
And i found a lot of people having the same kind of issue on forums.
And of course i checked my system parameter…
On my computer web browser Chrome is displaying notification correctly (when the webpage is open)
so please i don't want to use emailing to notify other people… so please tell me how can i solve this issue
For info
i tried 3 different old version and 8.09 and 8.03 and the beta version now available of Nextcloud talk…
I am on samsing galaxy s9+
Using android 10
Nextcloud 20(same before upgrade)
Using Http protocol
Thankyou very much if you can help me