Hello, after the last update of the NC 27 I have the following problem.
Please help.
Nextcloud 27 runs on Proxmox Server Ubuntu 23.04 VM.
After the update I already had problems starting and have NC aio again
installed and restored with backup, everything was fine and working fine, suddenly this message came up (image)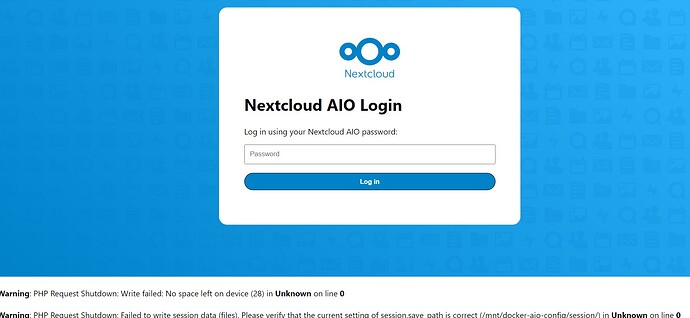 I can't get in anymore
What can I do ?
Greeting Werner