Apache/2.4.25 (Debian)
PHP 7.0.30-0+deb9u1
Nextcloud 13
Debian 9.5
Nextcloud client 2.3.3 build 1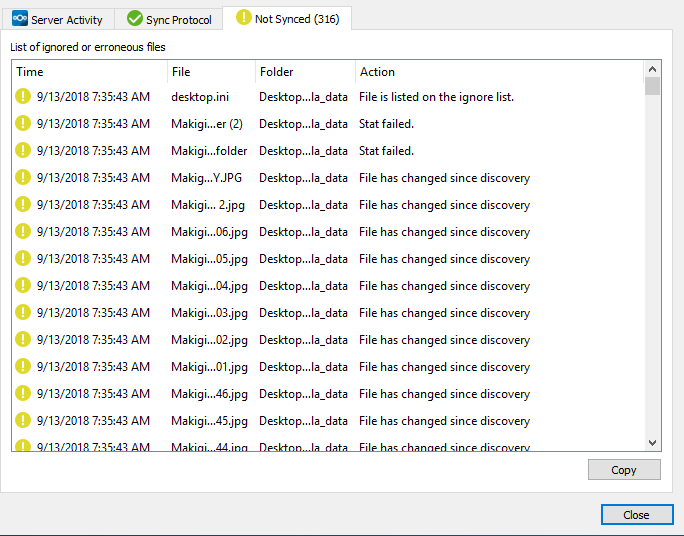 I get the following message on m nextcloud client, on windows 10. I tried to fix it by removing the folder sync connection and re-adding it. But the same messages appear.
What does this message mean, and how can I fix it?
Thanks