Hello,
I manage 3 different nextcloud instances for 3 different clients.
I did use the same ansible playbook to install nextcloud on dedicated servers (no container, same debian system…)
One of them cannot find any upgrade. Even if the last check was made 8 minutes ago, it still considers it's up-to-date, whereas the other nextcloud found updates (and I upgraded them)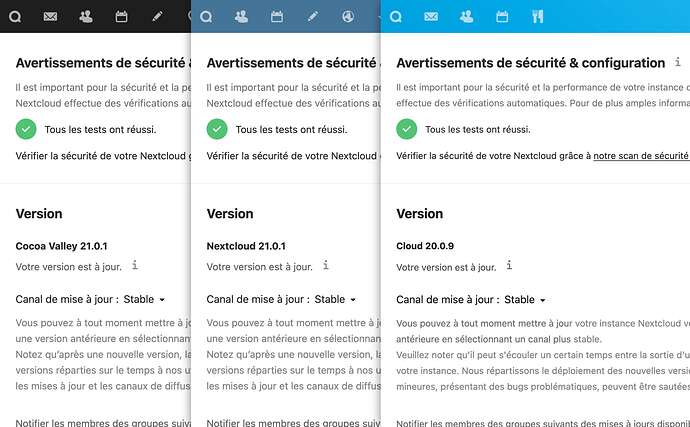 How can it be ? Did I miss something ?