Hello,
I am running nextcloud in a freenas 11.2 jail, php71-7.1.32, apache24-2.4.41, mariadb102-server-10.2.26.
I ran pkg update and upgrade and loading the web page gave me a server error. I ran ./occ upgrade and now the page looks like the screenshot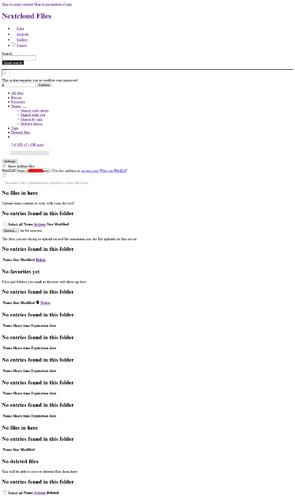 occ maintenance:repair did not fix it, neither clearing browser cache/using different browser.
I can still access my files with the android app just the external SMB share is missing.
I was upgrading from 16.0.4 to .5, but occ status now returns
installed: true
version: 17.0.0.9
versionstring: 17.0.0
edition:
Any help is appreciated!