Hello everyone, I configure nextcloud and collabora via docker.
I use nginx reverse proxy to let nextcloud access via HTTPS. So, I want to know, is I configuring https for Nextcloud now? When I set up the collcbora connection, he will appear "Saved with error: Collabora Online should use the same protocol as the server installation.
I have enabled an HTTPS connection to collabora and can log in to the console.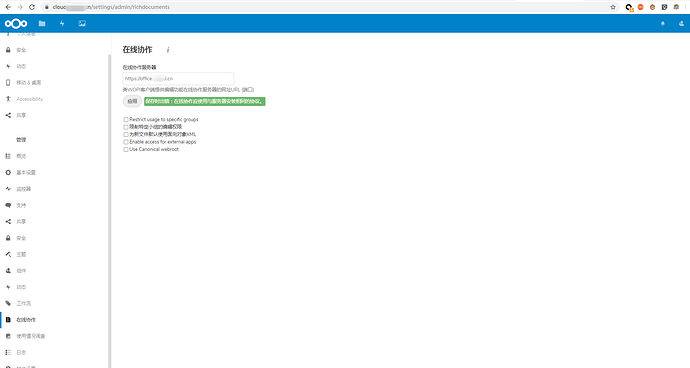 I feel that it is a problem with nextcloud. Ask how to judge whether Nextcloud uses HTTPS.
I am a newbie, thank you in advance for your answers. (Thanks google translation)