Hi everyone,
I installed nextcloud on oracle linux 8 version 20.0.3 once started it told me that version 20.0.4 is available, when I start the update it tells me that there are no write permissions on the files in the photo below, and if I try updating it from the command line with "sudo -u nginx php occ upgrade" tells me that nextcloud is already at the latest version.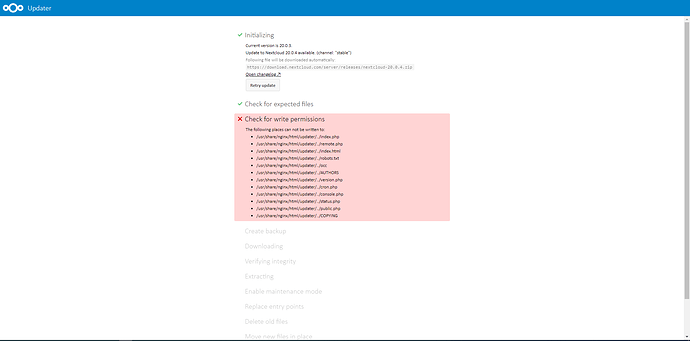 in the second photo there are the roles on the installation folder after giving chown -R nginx: nginx to that folder.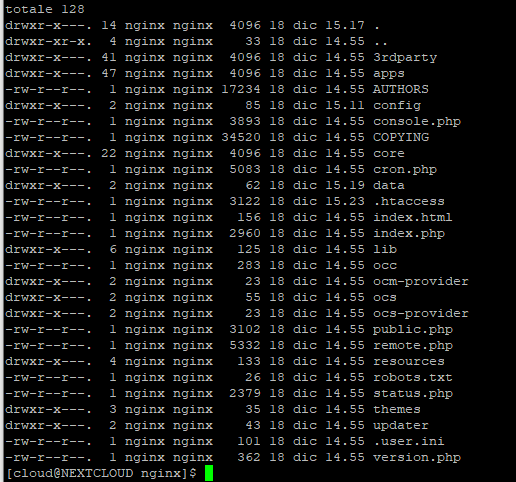 how do i assign it the correct roles?
thanks