Hello, for several days the content of my server has not been identical to the content of the web interface, as well as the nextcloud client, whether on my android smartphone or on my computer.
I have searched and when I do an ncp-scan, I get the following message:
"Home storage for user xxx not writable 
Make sure you're running the scan command only as the user the web server runs as"

I saw that on the forum some people solved a similar problem by snooping in the occ ldap database but I am a simple user and I don't understand anything.
I would like to precise that the owner of the user xxx/files/ is not www-data but xxx.
xxx belong to www-data group and I have made a chmod 775, thus xxx AND www-data shall be able to read-write-execute :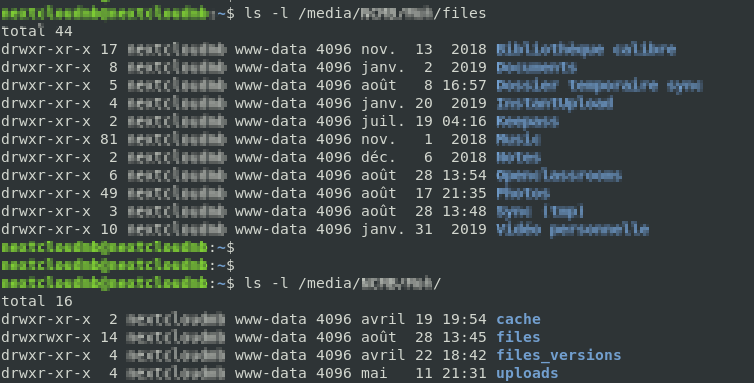 Please, what should I do step-by-step to allow my files folder to be rescanned?
Thank you.