I have nextcloud running in my homenetwork with nextcloudpi.
Yesterday I updated nextcloudpi panel and nextcloud.
Today I can not access it in any other computer. I can even open it in my browser inside or outside home. Inside home, after I type my login and access, nothing happens. And outside home a get the image error.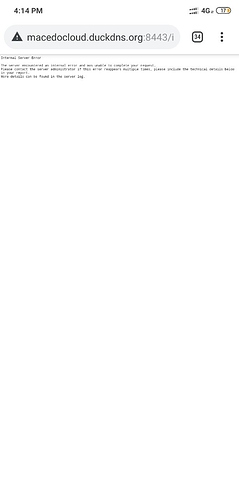 I can only open it with nextcloud android app.
I already reboot it and I connected it within hdmi port in a TV and it seems that everything is working fine.