After I open calendar app in web I dont see any calendar on left side. There is just circle icon …
Calendars are accessible over calDAV and I can do everything from my clients.
here is screenshot: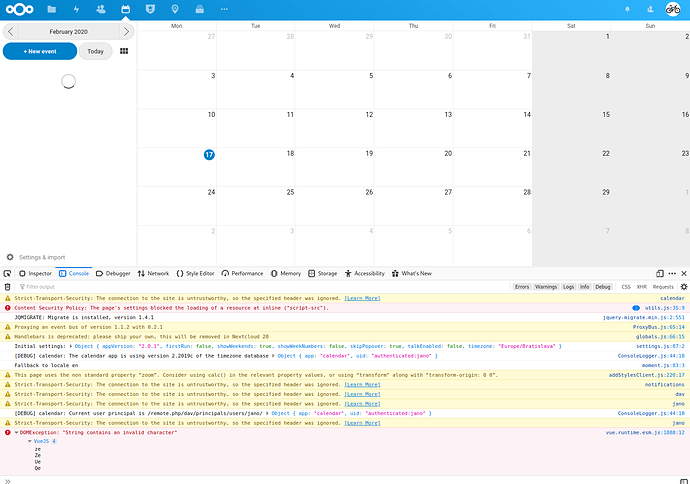 is it knowing bug?
is it problem of my browser, I am using firefox but I did try also vivaldi and same problem.
thanks