Hello, I would want to create a workflow to automatically delete files in a specific NC folder after some time, so I need to auto-tag uploaded files with specific tags and using File Access Control for that, but I can't understand how to create new tags (in the Flow's tag list I obtain only the result "No matches found").
I have read that the tags can be managed in the Administration → Workflow → Collaborative Tags as below: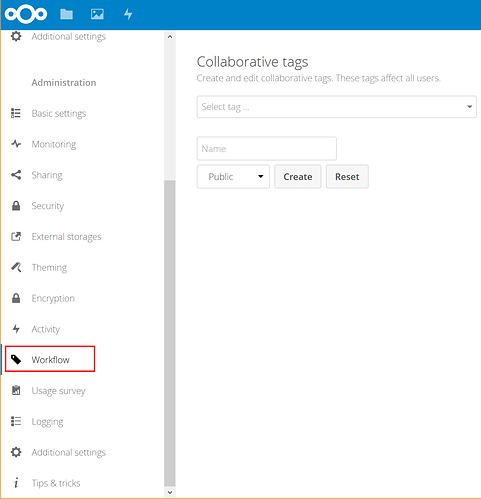 but in my NC administrative control panel I can't find that path (disregarding the fact that instead "Workflow" I have "Flow"):
I have the app "Collaborative tags" installed and activated.
ALex.