Hi,
the mail app works fine. The only "problem" I have - is that no avatars are shown. Second entry in the screenshot.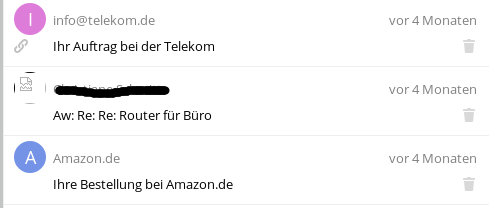 When I copy the link from the image I get the following:
https://cloud.wolke.local/remote.php/dav/addressbooks/users/hans/default/325ae2e539.vcf?photo
I tried to open it in an other tab of the browser (I use Firefox, but I tried it in Chrome too) and I get the error:
Error: Damaged content
Loading the page xxx violated the network protocol. This error can not be fixed.
When I open the link without the "?photo" - I can download the vcard…
Someone an idea?
Regards,
Andreas
OS: Ubuntu 16.04
Webserver: Apache 2.4.18
PHP: php7.0
Nextcloud: 11.0.0