Nextcloud version (eg, 18.0.2): 19.0.3snap1 (I am using the snap version)
Operating system and version (eg, Ubuntu 20.04): Ubuntu 18.04
Apache or nginx version (eg, Apache 2.4.25): nginx/1.14.0 (On reverse proxy machine)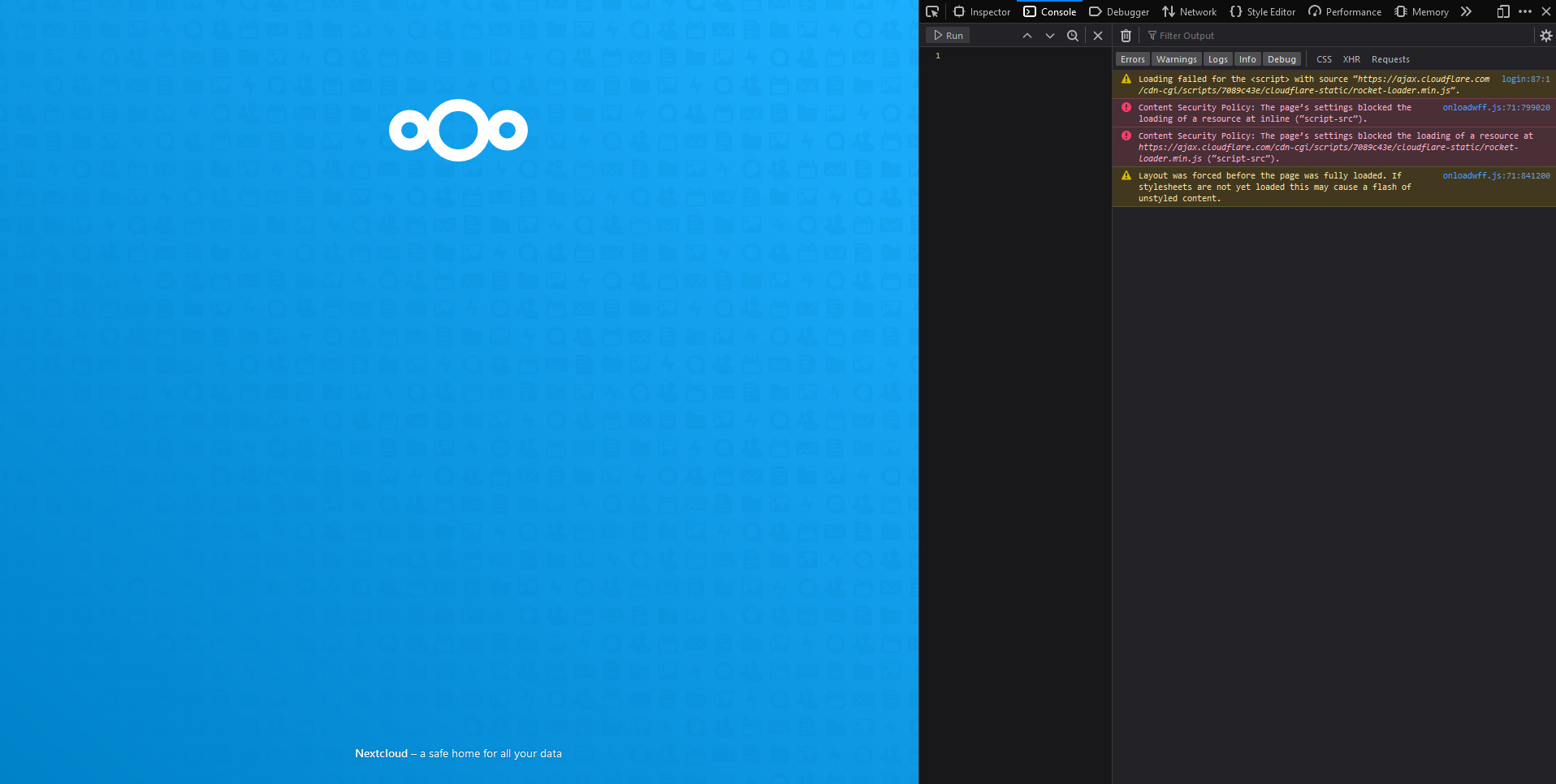 This is the page I get while trying to login. There is no login form, and I suspect it is because of the scripts that are being blocked. I get the same problem on my Desktop on both Firefox and Chromium, with and without Tracking Protection and Adblockers enabled, as well as on my phone.
I have Nextcloud behind an Nginx reverse proxy, though I dont believe thats a problem.
I have tried to revert the snap, but it did not work.
EDIT: I was using Cloudflare's "Rocket Loader", and when disabling it, the form came back. Closing this.