I am trying to install nextcloud desktop v3.8.2 on ventura 13.4 but am running into some issues.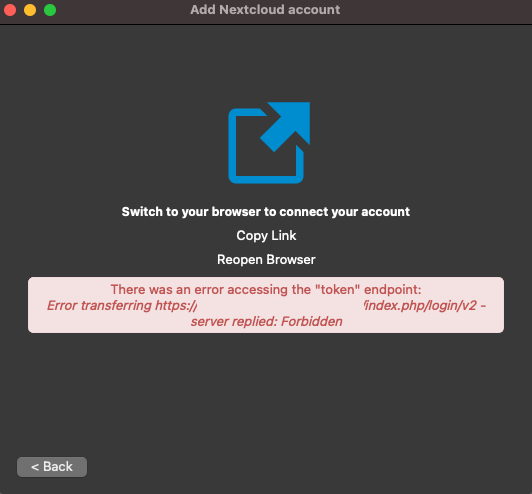 The Copy Link and Reopen Browser option do not work. Note that I can successfully post to the login flow endpoint index.php/login/v2 and get the json object with poll, token, endpoint and login back using curl from my command line which gives me back a working login url.
Any suggestions on how to address this?