Nextcloud version (20.0.2):
Operating system and version (eg, Ubuntu 20.04):
Apache 2.4.25)_:
PHP version ( 7.4):
I have two Nextclouds running on one server.
Both run perfectly fine, but the moment I update one of them, I have to wait exactly 45 Seconds to load any page, except navigating inside folders.
Steps to replicate it:
update Nextcloud or any app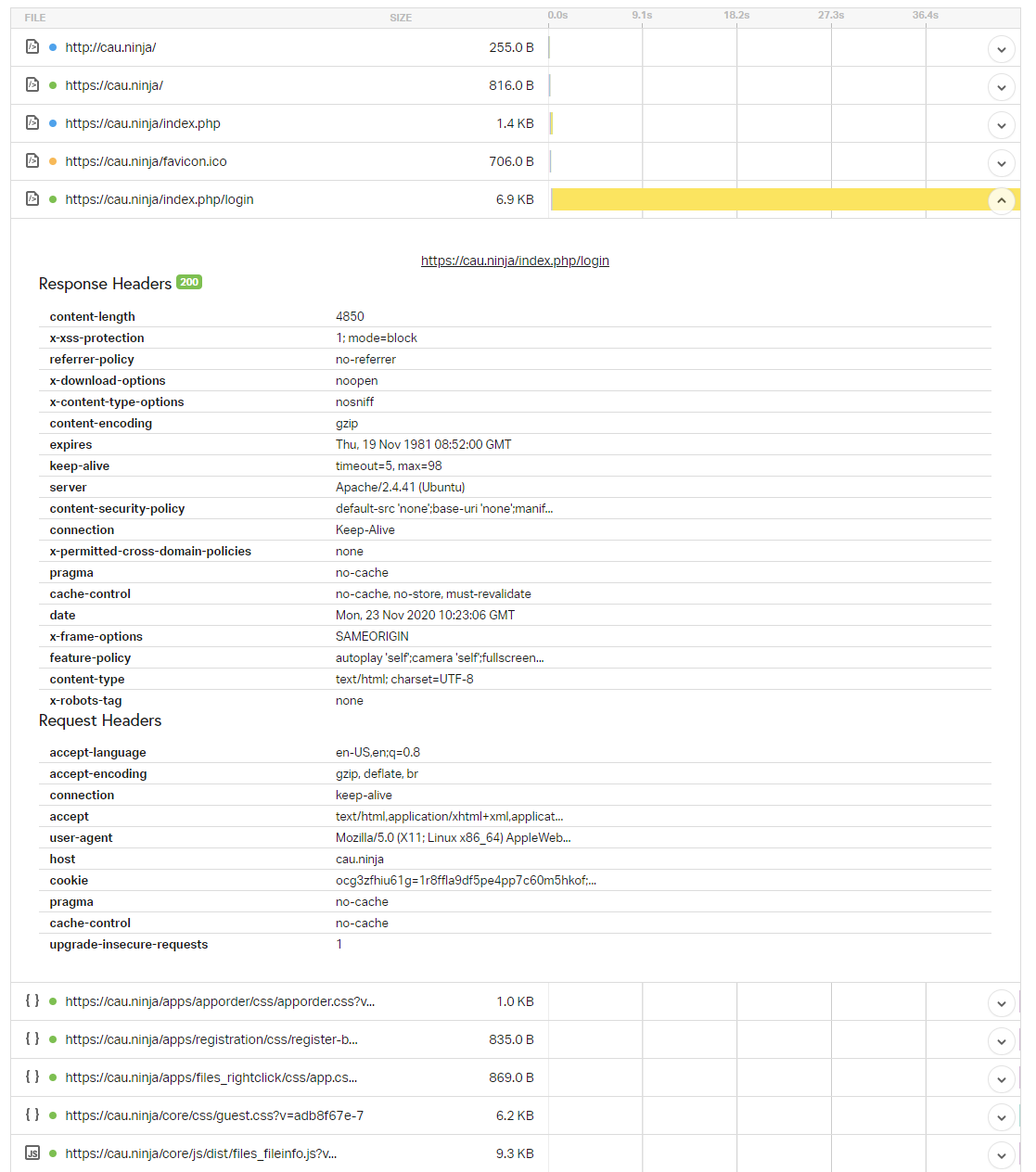 As for Logs, Apache doesn't even mention my cloud in the error log.
in my nextcloud log from the admin panel, I just get a few depricated warnings, when I enable Debug log.
My IP is not listed in the brute force table of the db. Also I cleared it. No new entries, same old problem. I am running out of Ideas.