I've been using nextcloud as a docker container for about a year or so and noticed I was a few revisions back and needed to update manually. I can't upgrade my instance nor access the nextcloud.com website or forums unless I use a VPN. It has been going on for over a month or so.
I'm in the eastern US and the traceroute fails at the hop before the nextcloud ip. (ex9k2.dc2.hel.hetzner.com = 213.239.224.146)
I'm on a home connection but have a static IP, and just wondering if maybe I got caught up in an IP banwave?
No VPN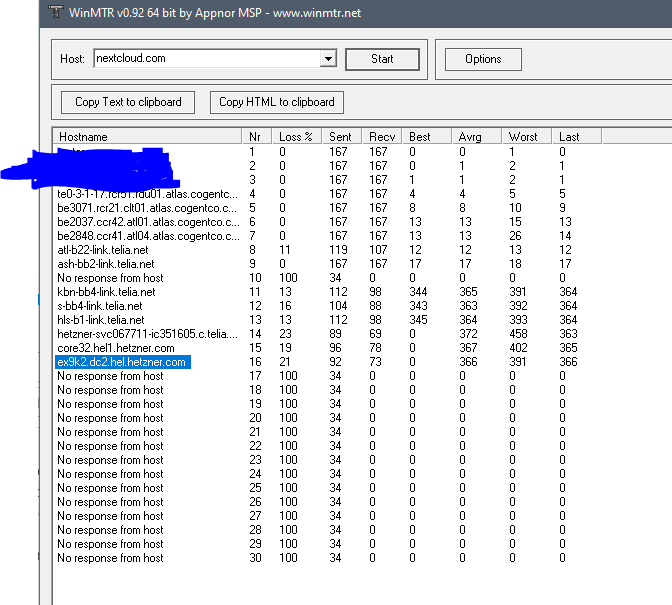 With VPN