How to change the logo image when transferring a link to a shared folder through a messenger?
Please didn't ignore the issue template and provide valuable information about your environment. Also a step-by-step description of what you're doing and where you expect to change an image would be helpful. Sorry, but one sentence without meaningful information is definitely not sufficient to provide an answer.
When I copied the link, and send it to the messenger on the phone, the Nextcloud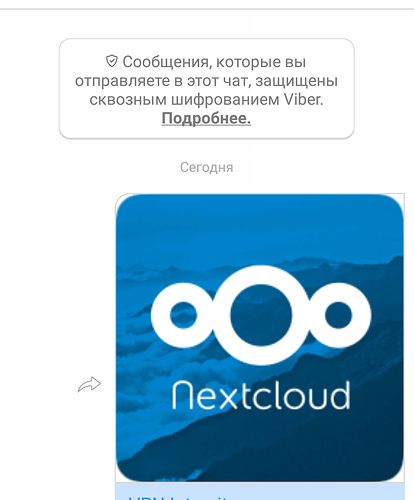 logo is displayed. How to replace with another logo?
I'm still not 100% with you. Do I understand you right, that you're sharing a Nextcloud folder, copy the url of this shared folder to a messenger, like Viber, and get the Nextcloud logo displayed, which you want to change?
If yes, I would assume that you need to adjust the theming of your Nextcloud server, e.g. by changing the favicon.ico or eventually the logo. Check-out Settings > Manage > Design and this discussion:
Yes, you understood me correctly.
In chapter: Favicon (site icon) I installed a different logo, it changed on the browser tab, but when transferring the link to the folder, the logo remained
Does the width and height matter for the logo, or is it automatically set when loading?
Is there really no way to make your logo when using a link?