HI Nextclouders,
I have the problem, that Google Safe Browsing blocking my nextcloud.
First obvious reason cloud be, that I try to distribute some malware. Nice Idea google, but this is not the case.
Second it cloud be that my server got hacked, and somebody else distribute malware. I can't guaranty that this is not the case, but looking on nextcloud code signing, logs, history, cpu and network usage still nothing is suspicious.
So I went to google, registered for the search console, provided some proof that the domain is mine and google shows nothing.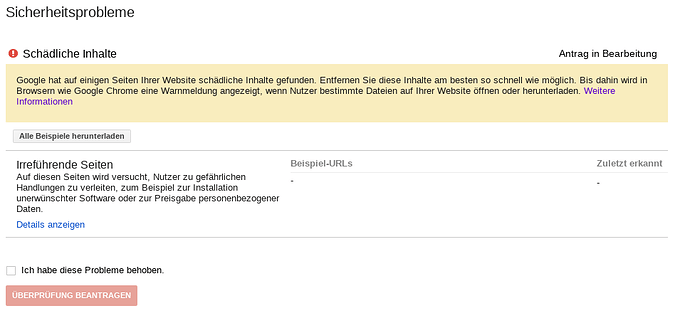 Is there anybody who had this problem bevore? Some Idea where I cloud get more information, why google thinks, that my server has malware?