Hi,
I am attempting to get the fulltextsearch app working. It needs an elastic search instance now and it looks like NextAnt using SOLR has been discontinued or as it says on the WIKI is it EOL, which assume means end of life?
I have a Nextcloud 12 instance running on AWS EC2 Ubuntu machine. I wish to add "full text search" so basically an Elastic Search end point. I created this using AWS Elastic Service. It appears to have the ingestion add on as standard so it should work. In my NC instance I've added this Elastic Service endpoint to the configuration as seen here: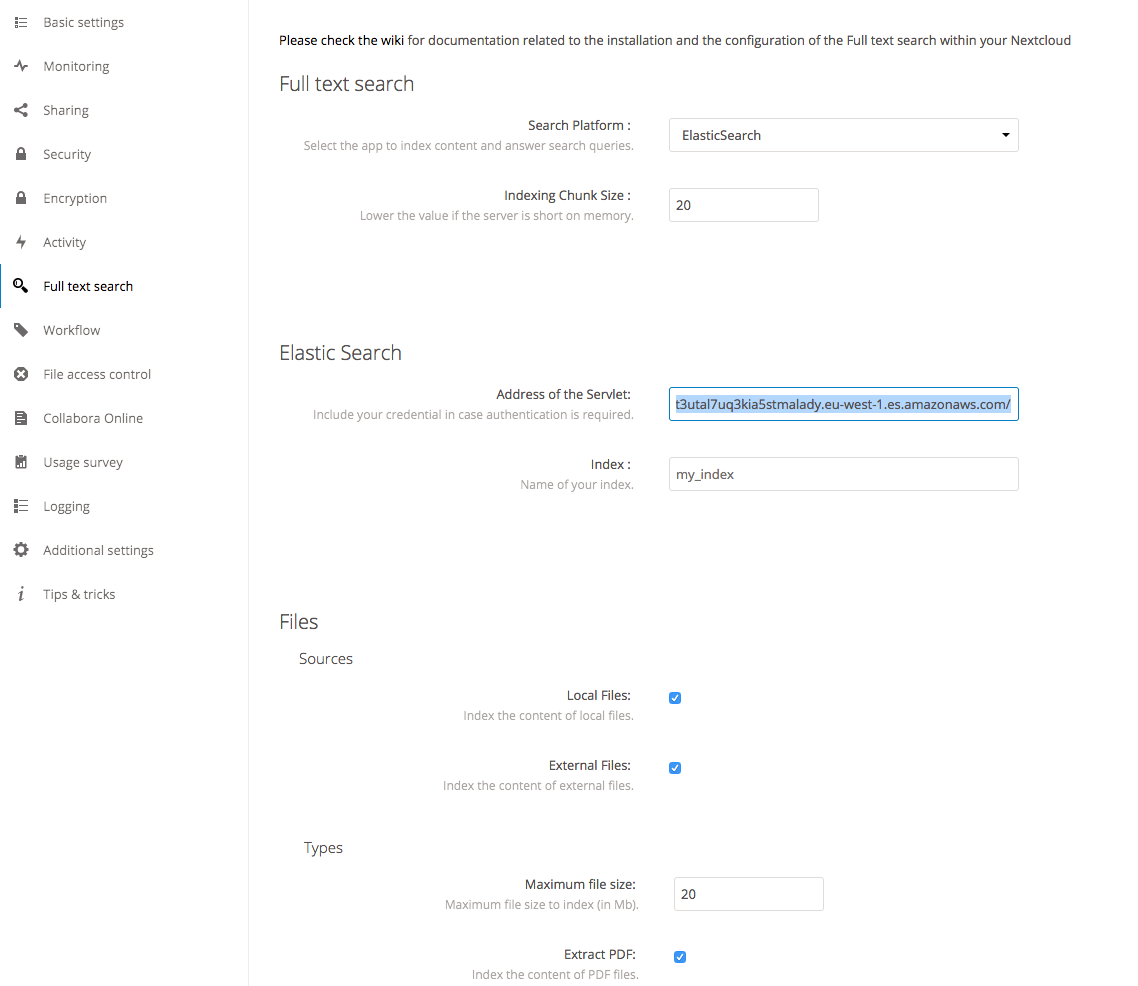 I'm not entirely sure how I can debug it but there are not any errors but it's clear only the standard fill name search is working.
Are there limitations, as in you must install elastic search instance locally? or should I be able to use an AWS elastic service as my endpoint?
Any advice would be great.
Regards