After days of trying and trying i'm absolute desperated, because the full text search doesn't show anything in my browser. I mean it doesn't show a search result, but it also doesn't show a "no result"-message, only a blank white window is shown.
occ fulltextsearch:test says that all is OK and also a query with curl on the cli, e.g. 'curl -xGET 'localhost:9200/my_index/_search?q=mondraker', works fine and shows a lot of content.
But when i try this search in the browser nothing happens: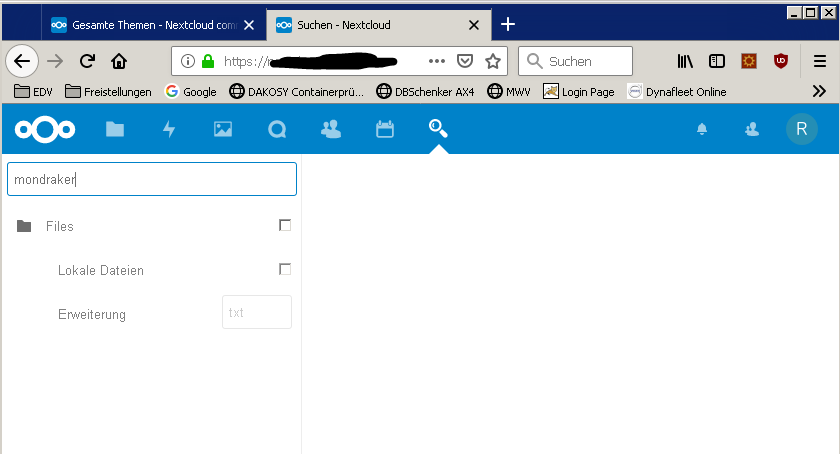 Nextcloud 16.0.1.1, PHP 7.2.17, Full Text Search 1.3.2, Full Text Search Elastic Platform 1.3.0, Full Text Search Files 1.3.0, Full Text Search Files Tesseract 1.3.0
What i've tried yet:
occ fulltextsearch:reset & occ fulltextsearch:index
removed all full text search apps from nextcloud, delete both full text search tables in database, delete all full text search entries in appconfig table. After that installing full text search apps again and create new index
Any further suggestions what i can do?