Hello,
I want to add a tag (for automatic deletion) for all files except some (sub-)directories.
I tried to use those kinds of rules

In this example, I don't want the Test directory (and included files and sub-directories) to be deleted.
But it seems that my rules are not written correctly because files:scan does not work well and no files are never automatically deleted.
If I launch manually a files:scan, I have the error bellow: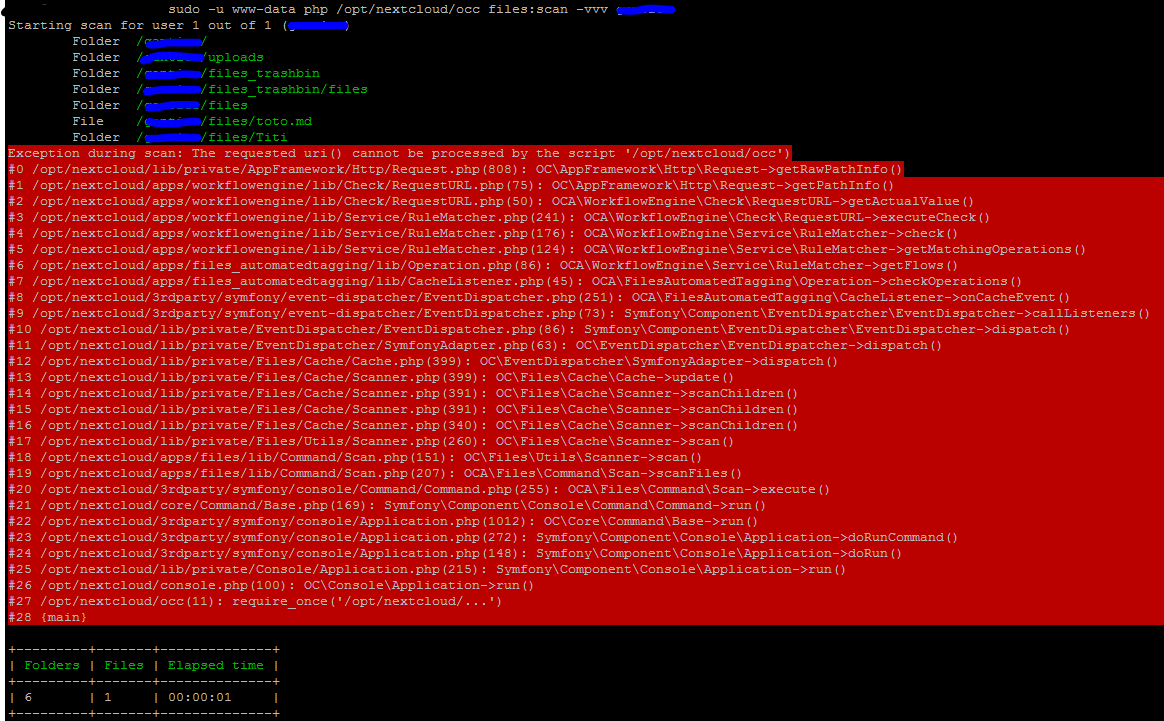 Do you have any advice so I can use rule to tag every directory/files except some identified directories ?
Regards.