Hey all,
Has anyone had trouble with the "accept user and group shares by default" feature in their Nextcloud instance? This is under admin > personal > sharing. (see below screenshot)
I've found that this option is not totally working. The group option works, where I've created a group of users, shared a file, and confirmed that these users received the shared file automatically on their end.
I have tried to share an image from another Nextcloud account on my network to the admin account (account in question, user to user), and I do not see the image getting auto accepted like it should. Each time, I receive a notification in the bell at the top of my screen (like below) and I have to manually accept.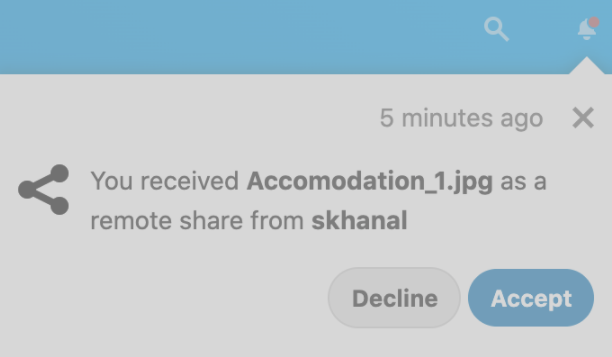 Does anyone know how to fix this? Is this a bug? I am running Nextcloud 19.0.1 on CentOS 7.
Thank you,
Sulove