File sharing in the Windows client with password.
We use the current Windows Desktop Client 3.7.4.
When I want to assign a password in the sharing options, I don't get the option to assign a password, but instead an error message and a constant gyroscope.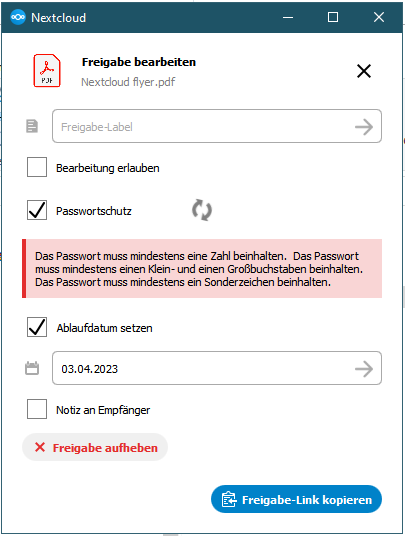 This error occurs when I want to do this on our recently installed Nextcloud. On a "hosted nextcloud" it works perfectly with the same client. So the error should actually be with our nextcloud. However, I cannot explain this.
Does anyone know this problem and can tell me where the error is?
Translated with DeepL Translate: The world's most accurate translator (free version)