Hello,
I've recently installed nextcloud on my raspberry pi 4 with 4gb ram and a 500gb ssd. (located at my home network)
When downloading while connected to my home network I get download speeds as expected.
When downloading while away i get extremely slow download speeds (see screenshot). Ive tried all sorts of guides and tutorials without any success. If there's any more information that could help I can always add but I don't really know where the problem is. Ive also added a screenshot with the download and upload speed and htop.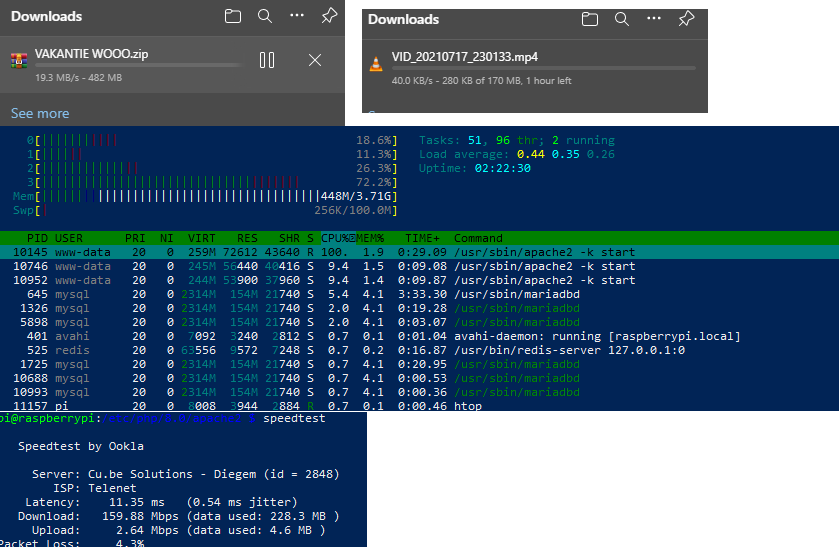 Any help is really appreciated!
thanks