Hi all,
I am currently using Nextcloud (latest, running on Debian).
When I browse (with Firefox on Mac) to my Nextcloud everything is working fine. Except one thing I just realized:
When I want to share a file as external link I can not edit the end date. It is simply greyed out:

Any idea why this is?
Once I created the link I still can not edit through browser. It is marked, but greyed out: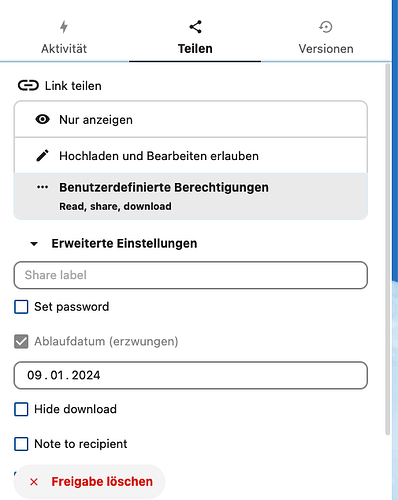 But I can edit through my iPhone App and set the date which is the taken into account on the browser, too:
Sound confusing, isn't it?
Any hints?
Thanks!
/KNEBB