Seens it is using any folder with pictures in it as albums, even among my music collection. Pressing the "your albums" leads to a looooong wait or crash.
Instead you can change the url to your real library folders.
For me that is :
https://domain.com/apps/photos/albums/PhotoLibrary/2020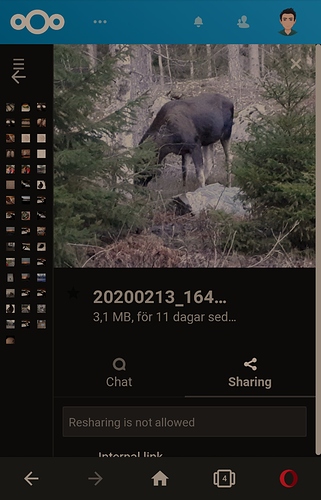 Mobile view does look rather silly, doesn't it?