Hello, I'm new to this forum, a few days ago I installed a nextcloud server on my local network.
Everything works fine except that I can't add nextcloud apps, the page remains empty, and I can't figure out why, do you have any idea where the problem is coming from?
I installed nextcloud via snap with Ubuntu server 18.04
I'm using version 17.0.5 of nextcloud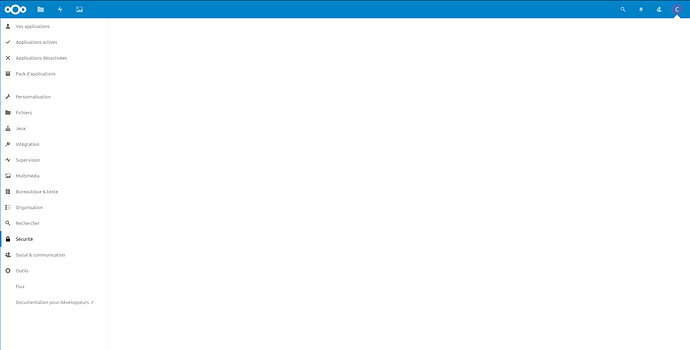 I noticed in the network part that the gateway IP does not appear even though I informed it during installation, I do not know if it is because of that.
(And sorry if my english is not perfect, I'm french
)