I configured local External Storage for all users in the Admin page:
All users have read access. But all (incl. Admin) get this notifiication when accessing:

"You don't have permission to upload or create files here"
Now I try to share this External Storage with an Federated User (replaced user and domain with an existing and working one):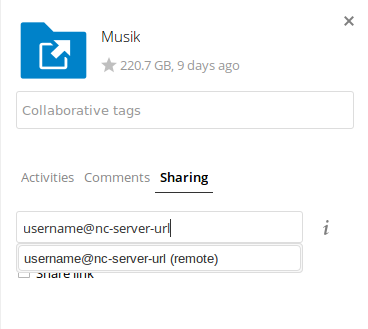 And get this error notification:
"Cannot increase permissions of …"
"mucke-share" is the account which wants to share.
The rights on Ubuntu 16.04 for the mounted folder are:
drwxr-xr-x 649 www-data www-data 28672 May 28 15:12 Musik/
When I share an internal folder to a Federated User everything works!